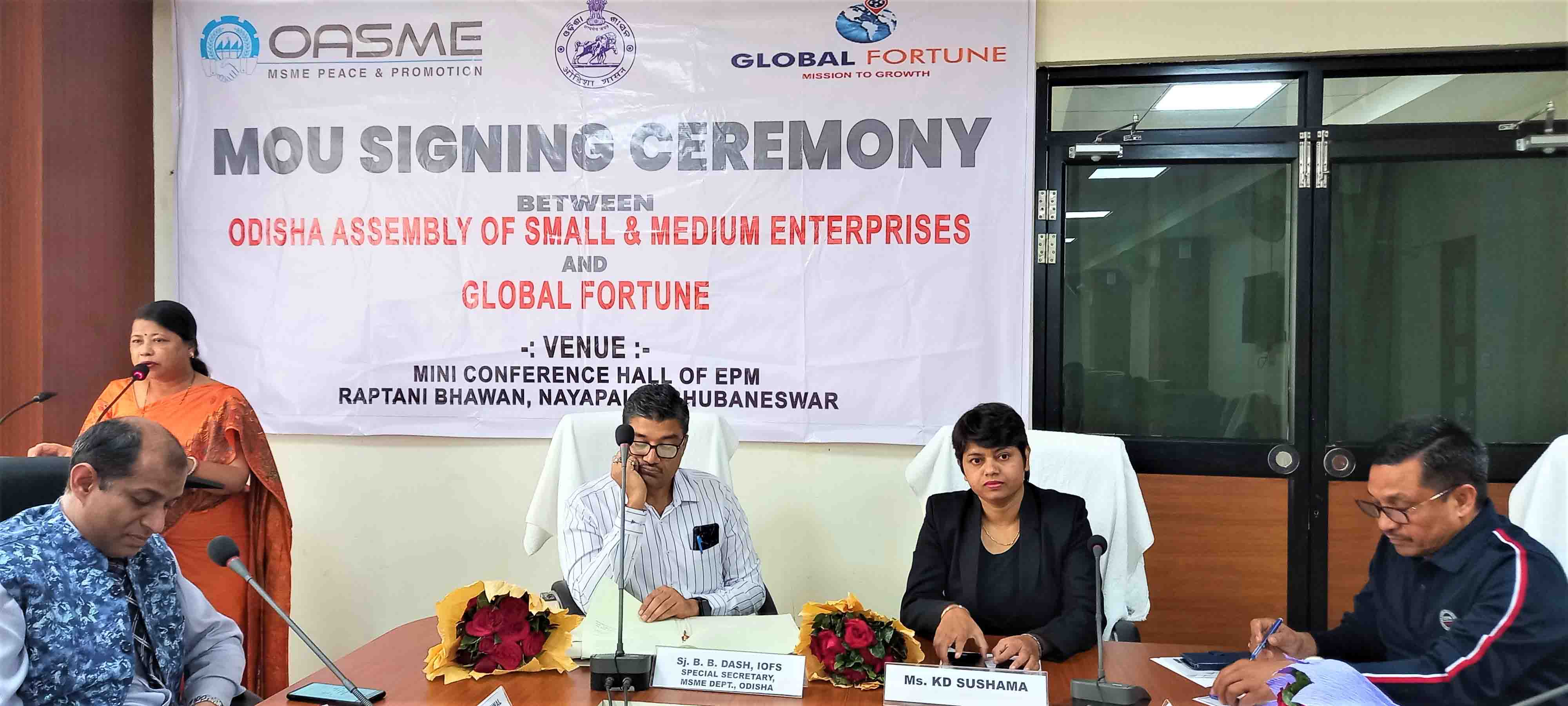 MOU SIGNING CEREMONY
---
To provide training, exposure and necessary guidance for enabling entrepreneurs to export, provide export opportunities for MSMEs and budding entrepreneurs and to explore other avenues for possible collaboration in the field of Export and Import, a MOU has been Signed between OASME Women Wing and Global Fortune Mission India Pvt. Ltd. in Mini Conference Hall of Directorate of Export Promotion & Marketing, Odisha, Bhubaneswar. This MOU will be highly beneficial for the Women Entrepreneurs of the State.
Newsletter Subscribe
Sign up today for hints, tips and the latest Updates.