INTERACTION SESSION WITH PRINCIPAL SECRETARY, MSME DEPARTMENT, GOVT. OF ODISHA & SPV MEMBERS OF ENGINEERING CLUSTER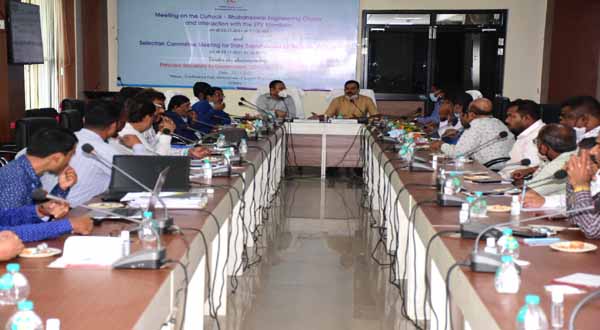 INTERACTION SESSION WITH PRINCIPAL SECRETARY, MSME DEPARTMENT, GOVT. OF ODISHA & SPV MEMBERS OF ENGINEERING CLUSTER
---
An Interactive meeting of the MSME entrepreneurs and Cuttack-Bhubaneswar Engineering Cluster SPV member was held with Sri Satyabrat Sahu, IAS, Principal Secretary, MSME Dept., Odisha in the Conference Hall of Directorate of EPM, Odisha, Raptani Bhawan, Bhubaneswar in presence of the Sr. Officers different Central & State Govt. Offices. Various matters relating to proposed mega Engineering Cluster formed by OASME was discussed and future strategy for smooth operation of the Cluster was decided.
Newsletter Subscribe
Sign up today for hints, tips and the latest Updates.