INTERACTION SESSION WITH MR. P.K GUPTA, DIRECTOR, MSME-DI, GOVT. OF INDIA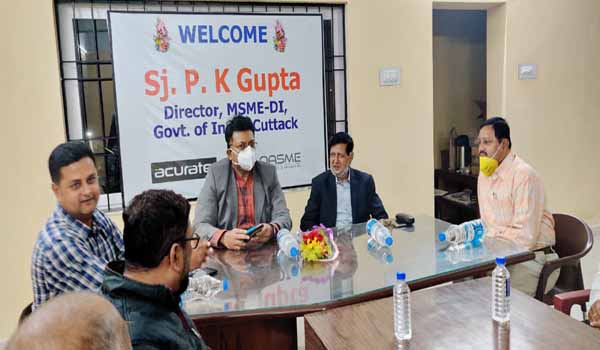 INTERACTION SESSION WITH MR. P.K GUPTA, DIRECTOR, MSME-DI, GOVT. OF INDIA
---
An Interaction Session with newly joined Director of MSME-DI, Cuttack Mr. P. K. Gupta on Cluster Development was held on 09.01.2021 in OASME Conference Hall in which, the members of Engineering Cluster of Cuttack-Bhubaneswar were attended. Various matters relating to Cluster Development was discussed in the said meeting. Mr. Gupta shared his experience relating to the said matter and also intimated about the schemes, proposals and financial support of Union Govt. for formation of a Cluster.
Newsletter Subscribe
Sign up today for hints, tips and the latest Updates.