"ZED INDUSTRY AWARENESS SEMINAR" at Cuttack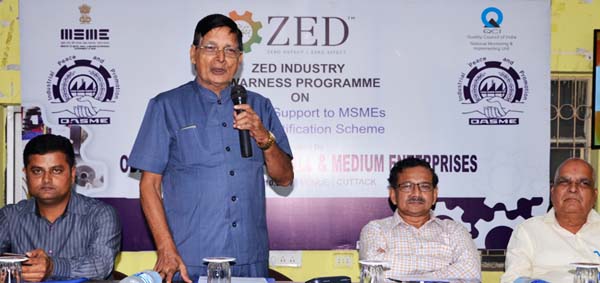 "ZED INDUSTRY AWARENESS SEMINAR" at Cuttack
---
OASME in collaboration with the Quality Council of India, New Delhi has organized a "ZED INDUSTRY AWARENESS SEMINAR" on 31.10.2017 at 5.00 PM in its Conference hall at Cuttack to create awareness amongst the MSME entrepreneurs about necessity of Zero Effect and Zero Defect Scheme of Govt. of India as well as benefit on ZED Certification.
After the Inaugural Session, Prof. H.K. Mishra, Sr. Resource person & Trainer of ZED has appraised the Entrepreneurs about the benefit of ZED certification Scheme of Govt. of India and its scope & opportunities. Prof. Mishra described in detail through power point presentation about how the entrepreneurs can take advantage by registering their unit under this Scheme. More than 70 existing & prospective MSME entrepreneurs were participated. The Secy. General, OASME requested the entrepreneurs to register themselves in ZED Certification Scheme and avail financial benefit.
Newsletter Subscribe
Sign up today for hints, tips and the latest Updates.