INTERACTION SESSION WITH M/s. POWER 2 SME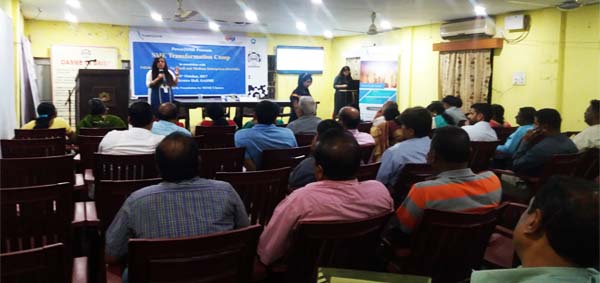 INTERACTION SESSION WITH M/s. POWER 2 SME
---
OASME has organized an interactive session with M/s. Power 2 SME, a leading big house dealing with Steel and Aluminium materials on 31.10.2017 at 7.00 PM in its Conference hall at Cuttack. The aim to organize this business session at Cuttack is basically for those heavy engineering, fabricators, Agricultural implement manufacturers present in Cuttack and Bhubaneswar to provide them raw material support. The entrepreneurs can procure material from Power 2 SMEs individually or in club with other entrepreneurs. The senior Officials of the Company were explained in detail to the participants about the chipper way of procurement of raw material specifically steel and aluminium products and procedure for procurement. They also advised to form a Cluster through which the MSME units can get Raw materials easily without any burden. There is also facility to procure the material in finance basis. At last the Secretary General, OASME Mr. Satwik proposed vote of thanks and requested all participants who are using Steel & Aluminium as their raw material to associate with M/s. Power 2 SME for their better future.
Newsletter Subscribe
Sign up today for hints, tips and the latest Updates.